Vacancies - Aerial Circus Tutor
We are looking for an inspiring freelance Aerial Circus Tutor to assist us in delivering high quality circus tuition as part of the Circus Programme offered at The Higher Space.
Initially this would involve the delivery and management of our junior circus classes (age 6-15yrs) on Monday evenings from 18th September 2017 until the end of school term w/c 9th July 2018. There may well be the potential for more classes, courses or cover work within Wired Aerial Theatre's Educational Department should this be agreeable between Wired and the successful applicant.
The Higher Space follows a block system which in general, fits within school term times. This means that this teaching contract will have gaps within it at several stages throughout the year.
The ideal candidate would be proactive, inspiring, adaptable and thrive from working within a busy and exciting organisation. We require a professional aerial performer who is eager to pass on their knowledge to students of all ages from young people to professional level, and who would be willing to work with us to potentially develop a wider community of circus stars at all levels in the future.
Fee: £25/hour
Hours required: 2 on selected Mondays, 5-7pm
Class breakdown:
Monday – 5-6pm – Junior Hoop
Monday – 6-7pm – Junior Silks
Maximum participants per class: 9
Application is by CV and covering letter (no more than 1 page please) to the same address with "Circus Tutor Application" in the subject line. As this role involves working with young people, a current DBS and First Aid certificate will be necessary. We can assist with this should it be required. Download the full Job Description here.
Deadline for applications is THURSDAY 17TH AUGUST 2017
Interviews will be held on WEDNESDAY 13TH SEPTEMBER 2017 at The Higher Space, 10 Cotton St, Liverpool, L3 7DY

We look forward to hearing from you!
Work Experience / Student Placements
Wired Aerial Theatre and The Higher Space are proud to be actively investing in the education of others, and we believe that information and opportunity should be open to all. We support a steady stream of arts students and performers through work experience and mentoring. Ranging from gaining experience with creative media to training with the cast, you will have the chance to get as immersed in the wonderful world of Wired as you like (dependant on the company schedule). Ranging from one day to two weeks, we do our best to accommodate requests from anyone who has a passion for aerial performance.
Interested in applying? Send us an introduction to yourself, explaining why you want to do a placement with Wired and what you hope to achieve, along with the dates you would like to come, via our Contact Us page.
Emerging Artists Support Programme
We accept applications from artists spanning the entire breadth of the performance world. Offering a safe, spacious and fully equipped rehearsal and performance venue, the scheme offers a temporary home to fledgling artists, allowing you the time and space to grow independently while benefitting from administrative support from Wired.
Not only this, Wired offers optional mentoring from our team of professionals, giving you the benefit of our expertise and years of experience within the industry.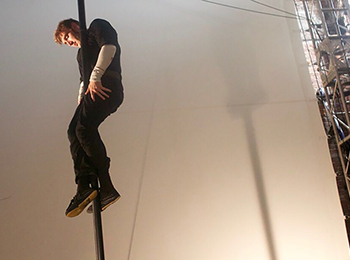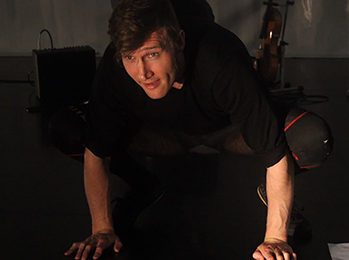 Edd Muir - EAS Scheme 2016 - Image Credit Harriet Muir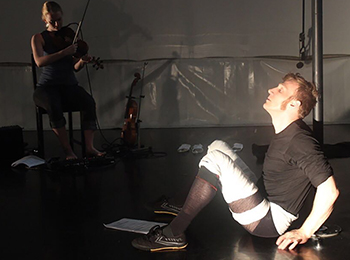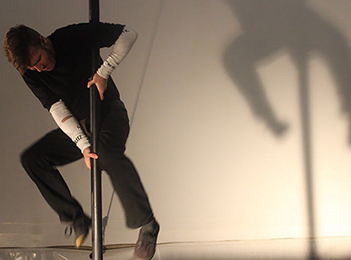 Edd Muir - EAS Scheme 2016 - Image Credit Harriet Muir
Artists in Residence
Wired is very proud to have welcomed Equilibrium (Liverpool based Aerial and Circus Duo) into The Higher Space as Artists in Residence. We believe that through this relationship we can enable successful artists more opportunities to grow and experiment. In exchange for rehearsal time in the studio plus mentoring from our Directors Wendy and Jamie, the artists host Masterclasses in their specialist field at The Higher Space. Wendy and Dani (Head Performer and Education Coordinator) work with Equilibrium to design masterclasses that are tailored to the needs of the ever-growing community of circus enthusiasts in the region.