Work Experience / Student Placements
Wired Aerial Theatre and The Higher Space are proud to be actively investing in the education of others, and we believe that information and opportunity should be open to all. We support a steady stream of arts students and performers through work experience and mentoring. Ranging from gaining experience with creative media to training with the cast, you will have the chance to get as immersed in the wonderful world of Wired as you like (dependant on the company schedule). Ranging from one day to two weeks, we do our best to accommodate requests from anyone who has a passion for aerial performance.
Interested in applying? Send us an introduction to yourself, explaining why you want to do a placement with Wired and what you hope to achieve, along with the dates you would like to come, via our Contact Us page.
Emerging Artists Support Programme
We accept applications from artists spanning the entire breadth of the performance world. Offering a safe, spacious and fully equipped rehearsal and performance venue, the scheme offers a temporary home to fledgling artists, allowing you the time and space to grow independently while benefitting from administrative support from Wired.
Not only this, Wired offers optional mentoring from our team of professionals, giving you the benefit of our expertise and years of experience within the industry.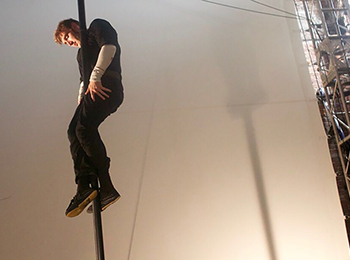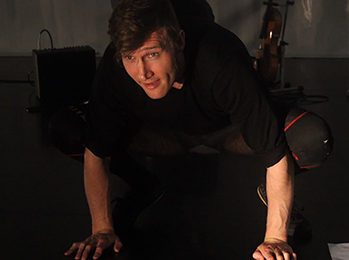 Edd Muir - EAS Scheme 2016 - Image Credit Harriet Muir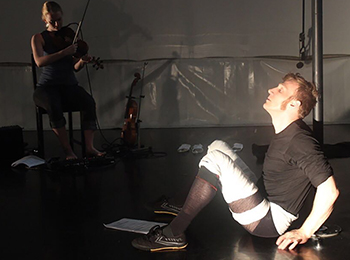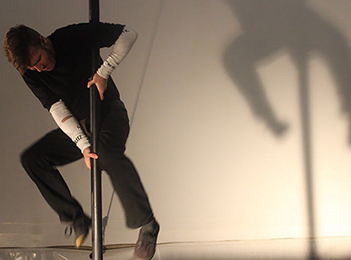 Edd Muir - EAS Scheme 2016 - Image Credit Harriet Muir
Artists in Residence
Wired is very proud to have welcomed Equilibrium (Chloe Bass and Jonny Grundy, a Liverpool based Aerial and Circus Duo) into The Higher Space as Artists in Residence. We believe that through this relationship we can enable successful artists more opportunities to grow and experiment. In exchange for rehearsal time in the studio plus mentoring from our Directors Wendy and Jamie, the artists host Masterclasses in their specialist field at The Higher Space. Wendy and Dani (Head Performer and Education Coordinator) work with Equilibrium to design masterclasses that are tailored to the needs of the ever-growing community of circus enthusiasts in the region.